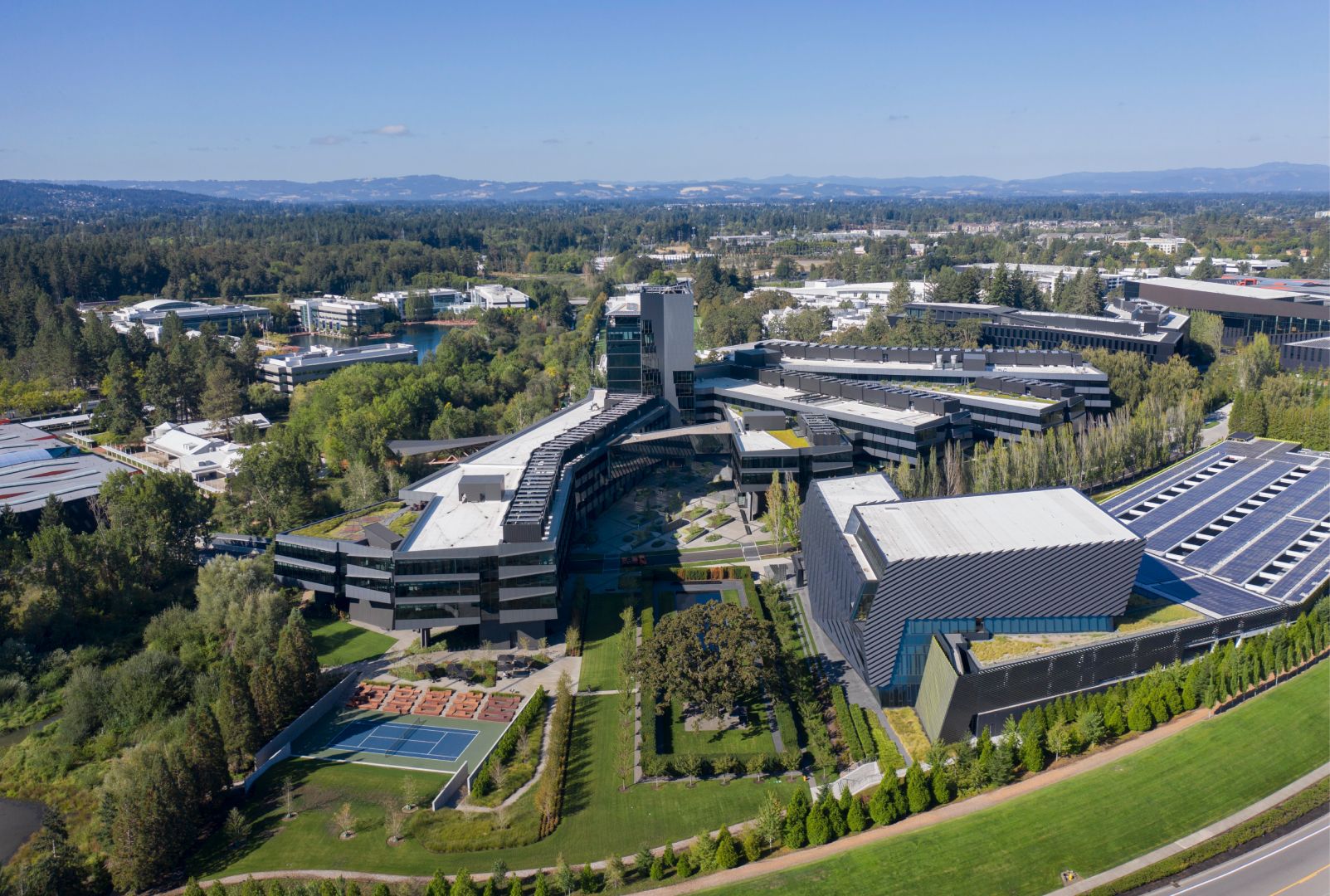 Serena Williams Building
At 1 million square feet, covering 140 full-size tennis courts, the Serena Williams Building (SW) is the largest office building at Nike World Headquarters in Beaverton, OR, and is focused on the future of design and creativity.
The towering building was designed by Portland-based Skylab Architecture in collaboration with Mark Parker, Executive Chairman of NIKE, Inc. It builds on Nike's legacy and follows its namesake's dedication to progress.
"Architecture has long been a creative catalyst for Nike. A manifestation of form and function following footprint, this building embodies Serena's legacy as a force for positive change. It is the art to the LeBron James Innovation Center's science, allowing us to know and serve athletes* like never before," says John Hoke, Chief Design Officer.
Serena Williams has been a Nike athlete since December 2003. Her record in tennis majors — an unmatched 23 singles titles — solidifies her stature as one of the greatest athletes of all time and one of the most inspiring people in sport.
*If you have a body, you are an athlete.